Keller Williams Red Square Table Cloth
KWred54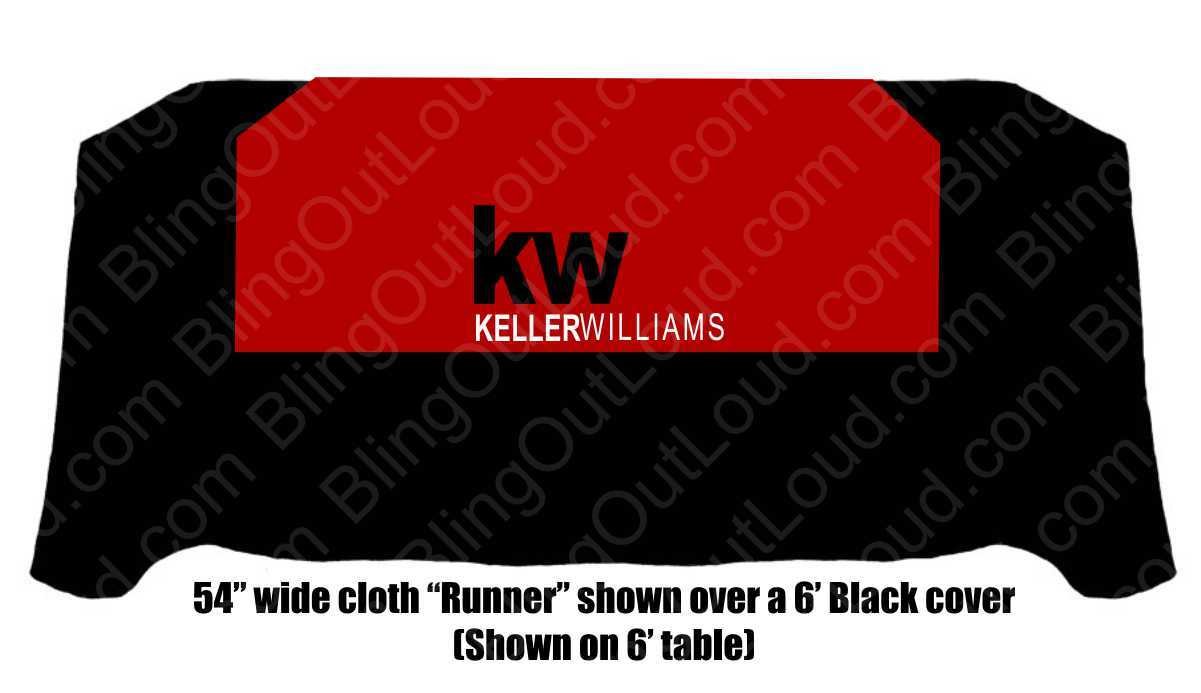 Keller Williams Red Square Table Cloth
Perfect for on-the-go agents. This 54" square looks great centered on 6' or 8' tables or works well on a standard card table. Cloth is 100% stain and wrinkle resistant polyester. Folded over hemmed edges. Machine Washable.
OPTIONAL - add the full size black table cloth in our most popular size - 90x132. It fits a 6' table to the floor on all sides, or an 8' table to the floor front and back, but short some on the sides.
OPTIONAL: Add a Custom Line with your office or agent name.
Free Shipping
Add Full Size Tablecloth?
Bling Out Loud for all of your Apparel and Branding Needs
Rhinestone Transfers
Bling Out Loud uses high quality, low lead, Korean hotfix stones. These stones are machine cut and have the best clarity, shape, and durability for the price. More affordable that Swarovski, Korean hotfix stones have great light refraction, and, when properly applied, will last through hundreds of washes.
Spangles
Spangles are flat, "holeless" sequins. They are holographic so have fantastic light refraction. They are Lead Free and therefore safe for all ages and adhere to child product safety regulations.
Because spangles are flat and very lightweight, they are perfect for large designs. They are also more economical than regular rhinestones.
Screen Printing
Bling Out Loud uses a state of the art, automatic screen printing press to provide beautiful, durable screen printed tees for groups and B2B.   We offer graphic design services or can work from your logo or idea.  Turnaround time is usually under 2 weeks and pricing is based on number of colors and locations.  Screen printing is best suited for line art and simple designs with limited (spot) colors.
DIY Supplies, Files, & Apparel
Bling Out Loud offers a wide selection of apparel and accessories for decoration.
DIY Instant Download files are available for rhinestone designs and vectors for HTV.   Download files for B2B CAMS and ProSpangle machines are available for many of our rhinestone designs.